Home > Other Management tasks > My account settings
My account settings
At the top right of Event Home page, you will see these links:





Click the my account link and you will be shown this screen: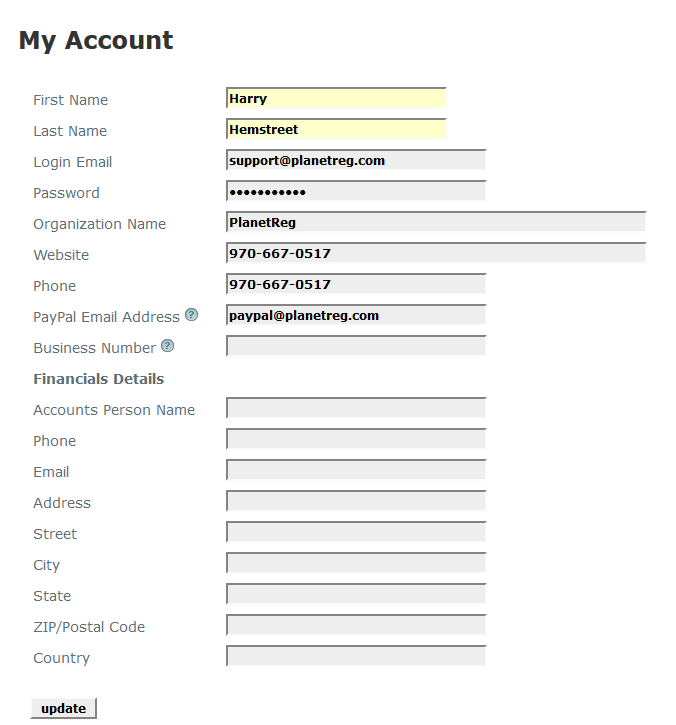 You can update relevant details of your account.

At the bottom of the my account screen, you will see:




If you wish to share your administration of your site, you can add additional users.

Only the primary administrator can delete users.

If you have a separate accounting contact, you may enter that in the Financials Details section. That email address will be the recipient of invoices.



See also