Home > Edit Layout > Event details
Event details
The Event Details area of the main form provides an additional area to describe your event. It is initially filled with dummy text:





When you select the Edit button, you can replace the dummy text with your own event details: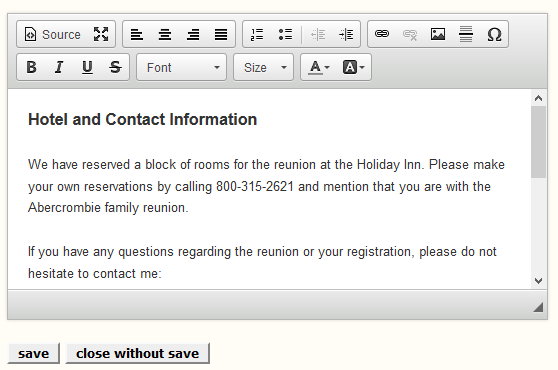 Of course, if you have no further Event Details, i.e. you have explained your event in the Registration Information section, you can just Hide the Event Details.

If you need to include additional forms, such as permission slips, health forms, handbooks, etc., they can be added to this section - see Upload files in the Manage section.



​
See also