Home > Edit Layout > Where box
Where box
The Where box is provided to show the location of your event: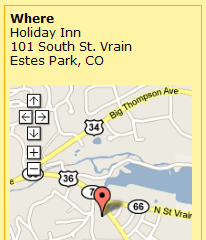 This section shows a snippet from Google Maps. When your attendees register, they can expand this map using a small link at the bottom of the Where box. The map will be shown in full size in a new window, where the attendee can zoom in out out to show the exact location.

When you choose the Edit button on the Where box, you will be shown this data entry screen: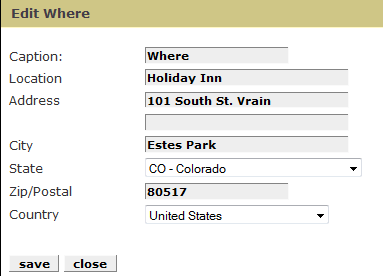 You should enter the location and address of your event. When you click Save, the map will be redrawn to show your event location.
See also