Home > Edit Layout > Preview this page
Preview this page
At any time during your definition, you can choose to preview your work by clicking the Preview link: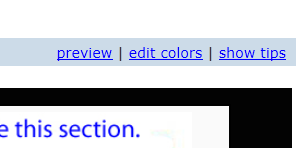 There is a Preview link on the Layout page and the Questions page.

The page will be rendered just as it would look to an attendee registering for your event.

To exit the preview, just click anywhere on the background of your edit screen. The Preview will close.



See also