Home > Edit Extras > Contact info
Contact info
You can check and or edit the contact information for your event on the Edit settings page: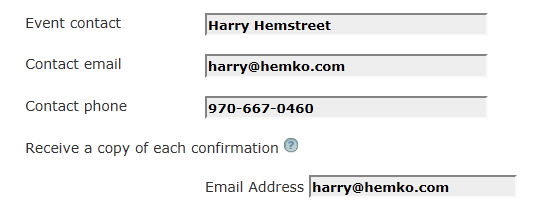 It is important to have this information available to your registrants.

You can have multiple recipients for each copy of confirmations by entering multiple email addresses, separated by a semicolon (;).

The event contact information will automatically show up on your attendee's emailed confirmation.



See also