Mobile phone notification



If you would like to receive notification of registrations on your mobile / cell phone as a text message: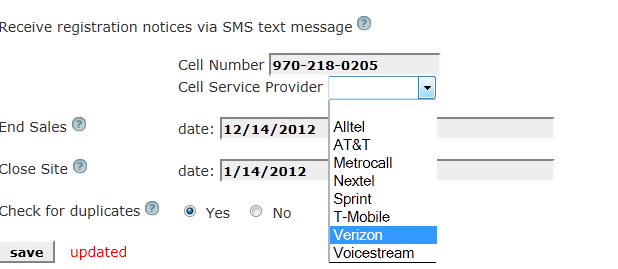 Enter your cell phone number and select the carrier.

You should be aware that text messages can generate additional charges on your mobile/ cell phone bill.

Please check your phone plan to make sure you know what the cost is or if you have an inclusive plan that includes text messages.

This is a very brief message. You can continue to receive email copies of registrations if desired.


See also