Home > Other Management tasks > Paypal issues > Paypal PRO
Paypal PRO
You may want to consider signing up for Paypal Pro.

This is a service of Paypal whereby your registrants can choose to pay by credit card and they will only see information required for entering a credit card rather than the usual Paypal screen which can be confusing.

Registrants have to read the screen and recognize the link to pay by credit card rather than use their Paypal account.

We provide a Paypal Pro interface.

Paypal Pro has some advantages over a regular merchant account. Merchant account may have a tedious application process, long term (usually 2 years) commitment and stiff cancellation penalties.

Paypal Pro is relatively easy to acquire, is priced competitively ($30.00 per month), no long term commitment and no cancel fees. The per transaction fee and percentage is similar to other internet gateway fees.

Your registrants can still have a pay by Paypal check box, but they will be assumed to want to pay with their Paypal account rather than a credit card.

If you use Paypal Pro, you will be able to ask simply for credit card type and your registrant will see no reference to Paypal (you may also allow payments with a Paypal account).

To give you an idea of these accounts differ, this is what a Paypal Pro registrant sees: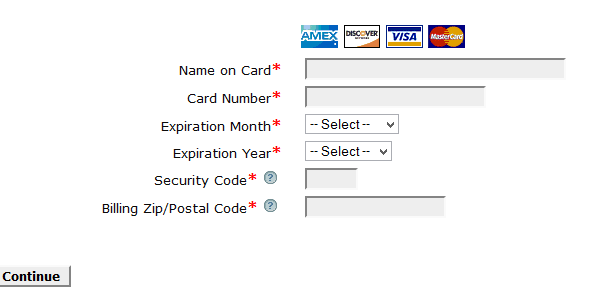 This is what a Paypal business or Premier account sees: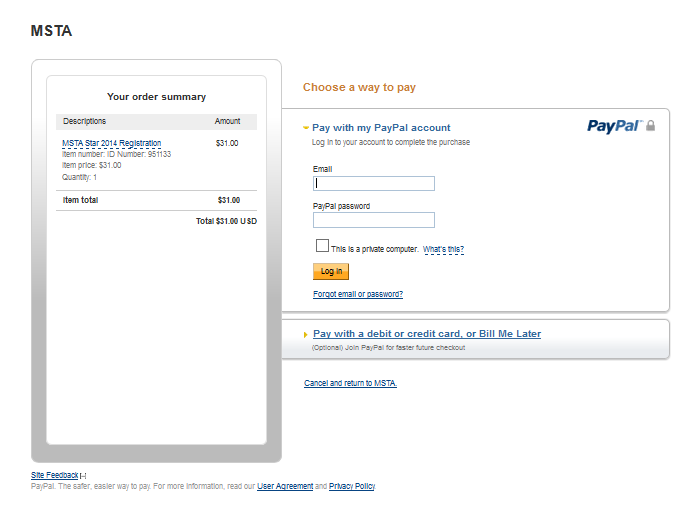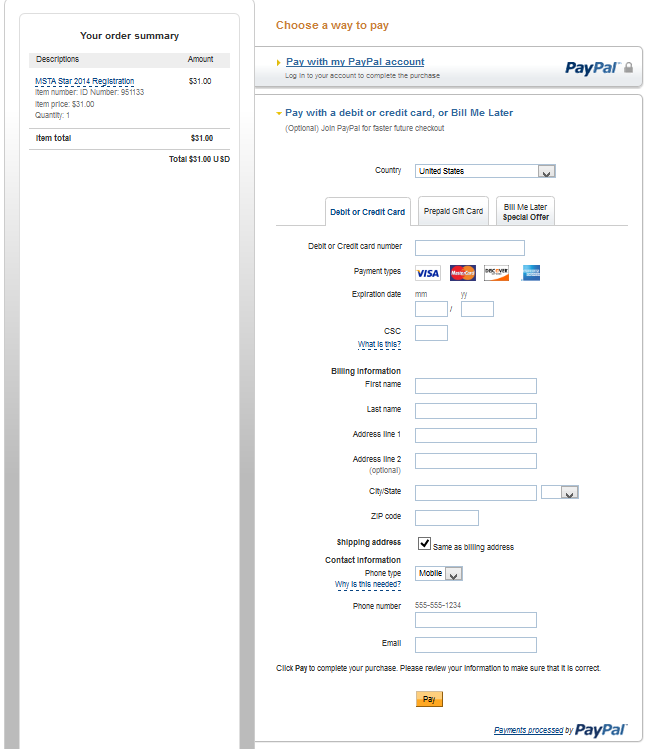 You can see how much simpler the Paypal Pro process is.
See also