Home > Other Management tasks > Paypal issues > Paypal Instant Payment Notification
Paypal Instant Payment Notification
Your Paypal account must be configured to provide Instant Payment Notification in order to work correctly.

If this setting is turned off for your account, the registration system will not know when someone pays a registration fee to you.

To make sure this setting is turned on, access your Paypal account and click the My Business Setup link: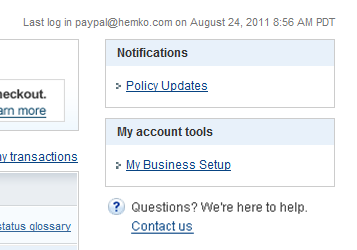 Scroll down to the Process my orders section and click the Process Orders button:




You will now see a link for Instant Payment Notification, click the Learn more link: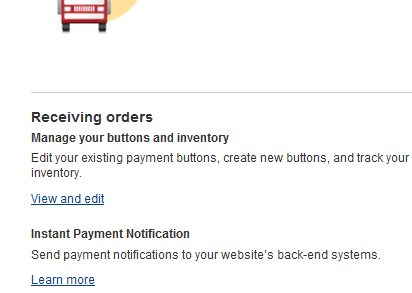 When you click the Learn more link, you will be shown the Current settings:



Click the radio button to Receive IPN messages (Enabled). You must enter a URL in the Notification URL text area. If you have your own web site, enter the URL for your site. If you have no website, enter the planetreg URL here (shown in the example).

Instant Payment Notification enables our software to receive notices of payment when anyone registers and pays you using Paypal. Without the setting enabled, we have no way to know who/if anyone has paid you.


Save the setting and you are done.


See also