Home > Other Management tasks > Paypal issues > Have a non profit - get a break from Paypal
Have a non profit - get a break from Paypal
If you are a legitimate non profit organization with the appropriate 501-C3 paperwork, you are eligible to go through Paypal's non profit application process.

It is best to do all of your non profit paperwork before setting up your Paypal account.

The note below is from one of Paypal's on line forums: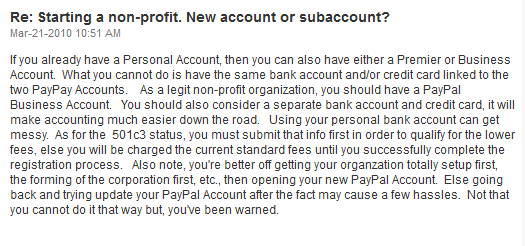 There is a significant discount in credit card processing fees for non profits - it is worth the effort.


See also